Commercial level carpeting is one of the most durable carpeting options that we carry. There are some key differences between residential and commercial carpeting that make this carpet the top choice for businesses and certain areas of your home. Commercial carpeting is using a low, tight pile which helps it to stand up to a lot of traffic without crushing or matting down. These category of carpeting can be found in roll or carpet tiles which allow you the flexibility to choose the right material for your space. With the new innovations in patterns, colors, texture, and sizes you are sure to find the right product to fit your design style. Stop by our showroom to see our wide range of commercial carpet products for you next project.</p.
---
---
Home Flooring from Industry-Respected Brands
We carry over 12 varieties of flooring brands, making our selection of flooring products considerably vast. Learn more about the different brands of flooring we carry before you stop by our location by taking a moment to visit the following pages at your earliest convenience:
Carpet
Hardwood
Tile / Stone
Glass / Mosaics
Resilient
Brands we carry
Full Service Commercial Flooring
We provide quality flooring services including design, specification, inspection, installation, selection, repairs and maintenance to the Finger Lakes Region of New York. Our team of experts is configured in such a way that we can assist you with your project from initial design and project conceptualization to installation and maintenance.
Design
Specification
Installation
Selection
Repairs
Maintenance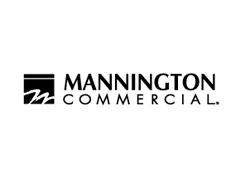 Mannington

Stanton

Interface

Shaw

Mohawk

Woolshire
Entrust Us with your Upcoming Flooring Installation
Our commitment to client satisfaction doesn't end when you make a purchase. This is why we back our selection with installation services performed by an exemplary team of installers. These experienced installers boast an impressive attention to detail that guarantees flooring installation is executed correctly every job.
There's more
In addition to the impressive collection of premier flooring on display at our showroom, we also exhibit a range of other design products. Enhance your home from floor to ceiling by adding any of the following to your upcoming flooring project:
Window Treatments
Closet Organizers
Backsplashes
Paint
Cabinetry