Tile Flooring in Ithaca, NY
Don't let old and outdated floors diminish the appeal of your home any longer. Upgrade your interior styles and improve your property value by investing in high-quality tile flooring or a tile backsplash. B&B Floor Coverings offers the area's most elite selection of tile floors, serving Ithaca, Dryden, Cortland, New York, and the surrounding areas. Our showroom houses the flooring solutions needed for homeowners throughout the community with elite access to designer brands from our catalog.
From weathered and rustic wood-look tiles to sleek and modern marble, we carry styles able to satisfy the unique tastes of every client who walks through our doors. When shopping with us, you can expect and comfortable and unparalleled experience. Our in-store associates take the time to understand your floor performance expectations, allowing us to guide you through the vast selections of tile on display. Choose from ceramic, porcelain, stone, or wood-look tile to create a charming exterior patio or an elegant interior setting.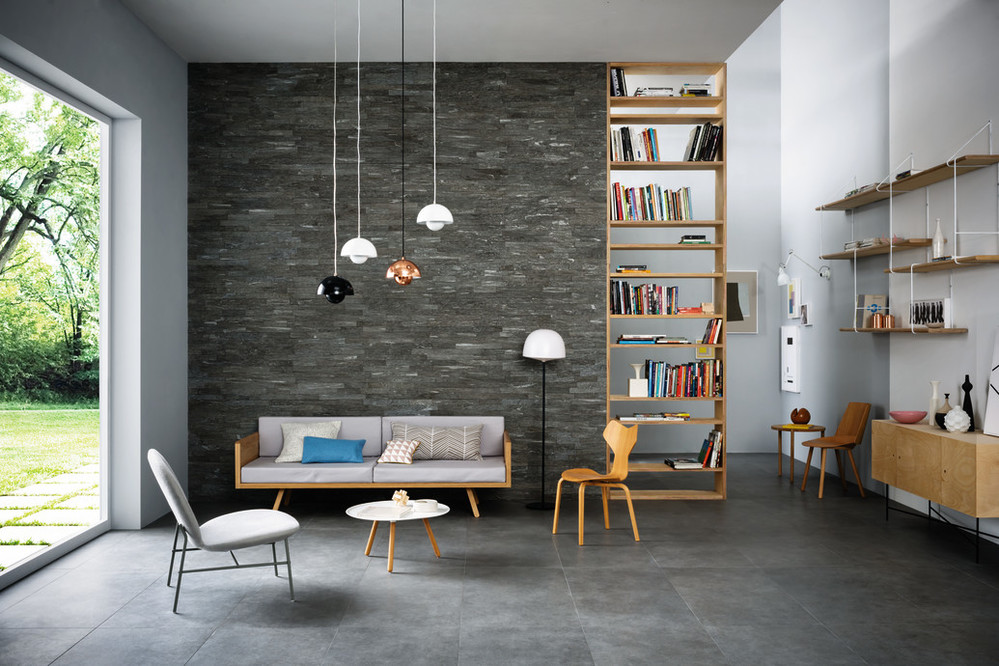 Shop Our Tile Selection
B&B Floor Coverings offers an extensive selection of products and materials to ensure that your home design project is unique in every way. Choose between light and dark variations, a grain style that ranges from subtle to prominent, or a marble or wood-look appearance. For those looking for a low-maintenance, warp-resistant alternative to traditional hardwood, our wood-look tile flooring is a growing trend that is known for its beautiful natural visuals. For a more traditional tile option, peruse our porcelain, ceramic, and stone tile options available. While stone tile is a great, long-lasting choice for outdoor use, ceramic and porcelain tiles may be used for interior flooring or even a backsplash. Our store proudly partners with some of the best tile brands in the business, including:
MS International

Daltile

Crossville

Arley

Soci

Ragno
Types of Tile
When you are choosing tile for your home, you want to ensure that you've chosen a tile material that's not only eye-catching but also suits your performance expectations. Our entire tile selection here at B&B Floor Coverings offers strength, durability, and water resistance. We carry ceramic, porcelain, stone, and wood-look tile that can be installed anywhere throughout your home.
Ceramic
Ceramic has been one of the most popular tile materials on the market for decades. Available in countless different shapes, sizes, and hues, the ideal ceramic style allows you to create the eye-catching floors you've always dreamed of. Ceramic is created from natural materials in a fired kiln through a heat and cooling process. Once cooled, ceramic can be left untouched or coated with a glaze. Ceramic is a perfect choice for those seeking a modern and sleek style.
Porcelain
Porcelain tile and ceramic tile are occasionally interchanged. However, porcelain clay has a longer heating time. The final result is a denser finish that contains the same brilliancy as its ceramic counterpart. Porcelain tiles can typically be used in indoor and outdoor applications which makes this product more versatile for consumers.
Stone
Plan a more rustic, farmhouse-inspired style with our stone tile options. Stone tiling is another fabulous choice for exterior or interior design plans, as its natural durability is built to withstand the elements. With an earthy appearance, slate and travertine options are wonderful choices for eclectic design themes.
Wood-Look
Wood-look tile is a very popular flooring trend. It is a beautiful and sturdy alternative to hardwood flooring. Perfect for high-moisture areas such as the bathroom, kitchen, washroom, or basement, wood-look tile authentically replicates the knots, grains, and whirls of solid wood flooring. Crafted from porcelain and ceramic tile, this style of tile is available in multiple designs and colors, providing the beauty of any botanical species with the strength, durability, and water-resistance of tile flooring.

Maintaining Your Tile
With proper care and maintenance, your new tile flooring or backsplash will look vibrant for years to come. As one of the strongest choices on the market, tile flooring is extremely resistant to heat, moisture, scratches, and overall daily use. Regular vacuuming and sweeping are necessary, with a weekly damp-mop to remove any dirt and debris that may accumulate. Be sure to consult your floor's warranty before purchasing cleaning products so as not to damage your tile's glaze.
Professional Tile Installation
When you're ready to embark on a flooring replacement project, we highly recommend hiring our installation experts. From selection to installation, our in-house technicians provide much-needed assistance every step of the way to ensure client satisfaction. Every tile flooring installation we take on is performed by experienced professionals with years of industry experience, capable of completing the job promptly. Utilizing proven techniques and tools, our team at B&B Floor Coverings is here to assure your investment is installed properly.
Take the next steps to transform your home with tile flooring today by contacting us and letting our design experts guide you through your journey to a gorgeous new tile floor.